2011-2012 Catalog
[ARCHIVED CATALOG]
2011-2012 Catalog
---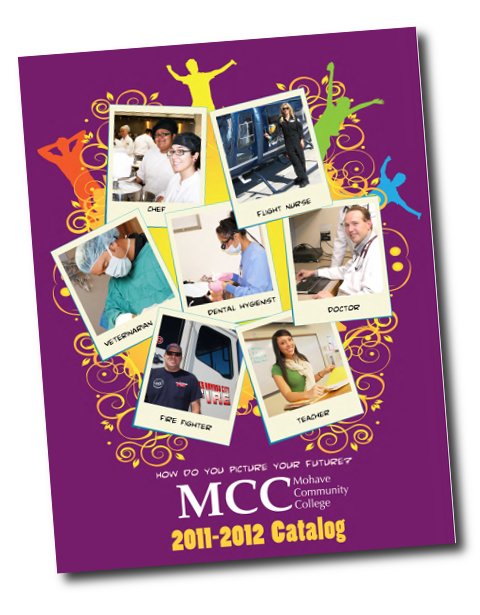 Welcome to MCC's new e-Catalog. This new electronic format makes it quicker and easier for you to find the information you need about the college and your program of study. The technology allows you to bookmark pages, link to detailed information, print individual pages or sections of pages, connect with family, friends and faculty through FaceBook and more. While you're finding the information you need in a flash, you'll also be helping to save the planet – one tree at a time.
Enjoy exploring the MCC catalog. It's never been easier.
Michael J. Kearns, President
Mohave Community College
---
 Alternative text is added to an image to provide a textual alternative to visual information though browser compatibility may limit alternative text functionality. The standard support browser is any version of Internet Explorer. 
---