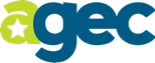 Associate of Arts (AGEC - A)
General Education Core Requirements
AGEC-A is a 35 semester-credit* lower division general education curriculum block that fulfills the lower division general education requirements of liberal arts majors (e.g., social science, fine arts, humanities). The block will transfer without loss of credit from any Arizona public community or tribal college to any other Arizona public community or tribal college or ASU, NAU, or UA, and is for students who intend to transfer into liberal arts majors.
*For the purpose of meeting the AGEC First-year English composition requirement, a student will complete English Composition I and II (SUN ENGL 1101 and SUN ENGL 1102). An exception is made for ASU's ENG 105, NAU's ENG 105, and UA's ENGL 109H, where that single course will meet this composition requirement, which in turn may impact the number of required credit hours needed to complete MCC program requirements. Minimum credit requirements are listed below.
Note: For a course to be eligible for transfer, the student must receive a "C" or better. Acceptance of a transfer course is determined by the receiving institution.