---
Tuition Rates
Mohave Community College's tuition rates and fees are among the most affordable in the state of Arizona. Students who complete the Arizona General Education Curriculum (AGEC) core classes before transferring to a university will save more than $6,000 in tuition alone. Students who complete an associate of arts, business, or science degree at MCC before going on to an in-state university will save more than $12,000 in tuition alone compared with those students who spend their first two years at a university.
All tuition and fees are to be paid at the time of registration. Some programs, courses, and activities at MCC have additional fees associated with them. Please see the Fees  section for a complete list of fees. Financial Aid is available in the form of grants, scholarships, loans, and employment. MCC also offers a tuition payment plan.
Mohave Community College reserves the right to change or withdraw, without notice, curriculum, policies, tuition or any other matters described in college publications or online.
Important: Enrollment will be dropped if payment or payment arrangements are not made by the payment due date. Students are responsible for dropping classes if they do not plan to attend.
Type of Student
Cost (per credit hour)
In-state students
$81.00
Out-of-state students
$283.50
Western Undergraduate Exchange

 

 
$121.50
Active Duty Military
$121.50
 Western Undergraduate Exchange
Mohave Community College participates in the Western Interstate Commission for Higher Education (WICHE) Western Undergraduate Exchange (WUE) tuition program. Students who may request this tuition rate must be:
Residents of eligible states, or
Students who have not met Arizona residency requirements and have most recently lived in an eligible state.
Eligible states are Alaska, Arizona, California, Colorado, Hawaii, Idaho, Montana, Nevada, New Mexico, North Dakota, Oregon, South Dakota, Utah, Washington and Wyoming. Eligible U.S. Territories are American Samoa and Guam. Eligible freely associated states are Marshall Islands, Federated States of Micronesia, and Palau. Technology, laboratory, and course fees are the same as for in-state students. All certificates are eligible for the WUE rate if the student is a resident of an eligible state. Full-time enrollment under WUE status does not count toward establishing Arizona residency for tuition purposes; see Residency Requirements .
Senior Citizen Tuition Rate
A Senior Citizen Tuition Rate applies to students who meet Arizona state residency requirements   and are at least 62 years of age at the time of registration. Tuition for credit courses is set at 50% of the regular tuition as set by the Governing Board. All fees for credit courses (technology fees, lab fees, etc.) are set at 100%.
Active Duty Military Only
MCC has created a military-friendly environment by setting tuition for active duty military students (who qualify for WUE or out of state tuition rates) to be no higher than the established MCC Western Undergraduate Exchange (WUE) rate.
Arizona statute will still define residence for active duty military.
Those who do not qualify for AZ residency, and are located in states outside the WUE states, will be eligible for the WUE rate.
---
Methods of Payment
MCC accepts personal checks, money orders, MasterCard, VISA, Discover, and American Express. The following options are available:
Pay the full tuition and fee payment at the time of registration.
Pay the full tuition and fee payment by the payment deadline. Student may make multiple payments as long as full payment has been received by the payment deadline.
Have Financial Aid Award pending on the student account by the payment deadline.
Enroll in a tuition payment plan available online with Nelnet Business Solutions.
Note: If tuition and fees will be paid by a third party, it is the responsibility of the student to ensure all required documentation is provided to the Bursar's Office prior to the payment due date.
Student Tuition Payment Plan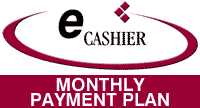 Mohave Community College has contracted with Nelnet Business Solutions (NBS) to provide various payment options to assist students in paying for college. MCC is pleased to offer Nelnet as a convenient online payment plan. Using Nelnet, students may select installment plans that are spread over several months, depending on when they register. Payments can be made online from a checking or savings account or credit card. The only cost to participate in the Nelnet payment plan is a $25.00 per semester nonrefundable fee. Note that enrollment fees and down payments are processed immediately. The Nelnet payment plan is not a loan program; there is no debt incurred, no credit search is conducted, and there are no interest or finance charges assessed by NBS on the unpaid balance.
Payment plans available through Nelnet include the following benefits:
Convenient online enrollment and account management
Monthly payment plans
Flexible payment options
Automatic payment processing
No interest
Email notifications
Automatic bank payments
Credit card payment options (Visa, MasterCard, American Express or Discover)
To register for classes and take advantage of the payment plan option, complete the following steps:
Go to JICS/myMohave and sign in. Select and add your classes.*
Select the Payment Tab, Select year/term, then click the link "Enroll in and Manage Your Payment Plan." This will direct you to the NBS page that provides information on how to sign-up for the plan, how to select a payment schedule, and how to make payments.
*Note: If you have already registered, go to JICS/myMohave and click on "Payment" tab, and follow the previous instructions.
   3. If a student misses a scheduled Nelnet Payment:   
The following is the process followed if a student misses a payment they are contractually bound to make (payment plan or promissory note). 1.  Students are notified via a regroup message by phone, text and emails that they may make their missed payment before midnight on the 10th of the designated payment plan month. 2. If student does not make payment they will be administratively withdrawn from all classes and receive a WR2 Grade. 3. Staff sends student an e-mail letting them know they have been administratively withdrawn for non-payment from all classes and that they must pay their account in full and contact the Bursar's office as soon as possible. 4. Each instructor receives an e-mail informing them that the student has been administratively withdrawn for non-payment and is no longer allowed to attend classes. 5. Access to the Learning Management System is removed. 6. When the student satisfies their account in full, the WR2 grade is removed and the student is reinstated in class via Enrollment Services. 7. The instructor will be notified by e-mail that the student has been reinstated in class. 8. In the next batch run, access to the Learning Management System is restored.
The student is also placed on an AN, or AR hold, which is then removed when the account is paid in full.
Financial Aid Programs
Mohave Community College offers a comprehensive financial aid program to help students and their families meet their educational costs. Financial aid is designed to help to bridge the gap between the total cost of their education and the amount they are expected to contribute, as determined by the information provided on the FAFSA. Financial aid is awarded on a yearly basis. Students must reapply each year.
Financial aid may be provided in the form of grants or scholarships, loans, or work awards. Funds may be provided by the federal or state government, MCC, or outside donors. Eligibility for a particular type of aid or fund will vary based upon the source of that funding. Additional information about how to apply, eligibility, and funds offered can be found in the Student Handbook , on the Financial Aid webpage, and in Self Service.
It is important to note that the programs listed below will only pay for classes that are required for a declared program of study. These are often referred to as "financial aid eligible credits." Courses outside of the declared program of study will not count for financial aid purposes.
Applying for Financial Aid
To be considered for financial aid at MCC, students must apply by completing the Free Application for Federal Student Aid (FAFSA). All federal and most state and college sources of financial aid require completion of the FAFSA. Many scholarships will also require a separate application provided by MCC. The FAFSA must be completed each year and becomes available on October 1st, approximately 11 months before the fall semester begins. (i.e. The FAFSA for the 2022-23 school year becomes available on October 1, 2021.)
The FAFSA is free to submit online. To submit the FAFSA, students (and their parent[s], if dependent) will need to obtain FSA ID's. The FSA ID serves as an electronic signature and is obtained at http://studentaid.gov/fsa-id/sign-in/landing. The FSA ID is unique to the student or parent and cannot be shared.
MCC's Federal School Code is 011864. This code must be entered on the FAFSA for the application to be sent to MCC. MCC will receive the FAFSA electronically. At that time, MCC begins communication with the student at the email address listed on the FAFSA. Additional documentation may be requested before a financial aid offer can be determined.
The information provided on the FAFSA is used to determine the student's Expected Family Contribution (EFC). The EFC is then used to determine the student's financial need by subtracting it from the total cost of attendance. Total aid from all sources cannot exceed the total cost of attendance.
Financial Aid Eligibility
In order to be considered for financial aid, students must meet the following general eligibility requirements:
Enrolled and declared in an eligible program - enrollment must be in financial aid eligible credits
Completed high school level education, or its equivalent
U.S. citizen, or eligible non-citizen
Meeting Satisfactory Academic Progress (SAP), as defined by MCC
Enrolled in the appropriate number of credits for the financial aid offered
Have not been convicted of, or pled no contest or guilty to, a crime involving fraud in obtaining federal aid funds
Are not incarcerated, except in limited circumstances
This list is not exhaustive. Individual types of financial aid may have additional eligibility requirements.
Financial aid eligibility can change throughout the year based on the receipt of new information, a change in enrollment, registration for non-financial aid eligible classes, the transferring of credits from another institution, or another change to a student's records. Students are encouraged to talk with an advisor and review their Self Service accounts regularly to understand changes and potential changes to their awards. Self Service is MCC's online Financial Aid portal.
Types of Financial Aid
MCC Grants: MCC offers institutional funding. Eligibility for these funds is based on financial need as determined using information provided on the FAFSA. These funds require at least half-time enrollment each semester.
MCC Scholarships: MCC offers a wide variety of scholarships for new, returning, and transfer students. Scholarship funds do not need to be repaid. Scholarship funds may come from MCC or private donors. Eligibility for scholarship funds will vary, but may be based on academic performance, financial need, major, or demonstrated leadership. Enrollment requirements for scholarship funds will vary based on the award. Information about specific scholarships can be found on the Scholarship webpage.
To apply for scholarships at MCC, students will need to submit the FAFSA for the appropriate year and complete the online Scholarship Profile. The Scholarship Profile is available through Self Service. The application becomes available after the FAFSA is received.
Federal Pell Grant: The Federal Pell Grant is a program to help undergraduate students pay for educational costs. These funds do not need to be repaid and the amount awarded each year is based primarily on the student's EFC and enrollment status. The U.S. Department of Education issues a yearly payment schedule that is used to determine award amounts.
Federal Supplemental Educational Opportunity Grant (FSEOG): FSEOG is a program that provides additional grant funding to exceptionally needy students, as determined using the information provided on the FAFSA. FSEOG funds are limited. Students are strongly encouraged to submit their FAFSA as early as possible after the application becomes available on October 1. Award amounts vary and are determined annually.
Federal Work Study (FWS): FWS is a federally subsidized employment program. Funding for this program is limited and students are strongly encouraged to submit their FAFSA as early as possible after the application becomes available on October 1. Recipients are required to be enrolled at least half time to qualify for FWS. Award amounts vary and are determined annually. Work study funds are not subtracted from a student's tuition bill, but are received in the form of a paycheck based on a set wage amount. Receiving this award does not guarantee employment, but allows students to apply for on-campus positions. Job listings can be viewed through the Work Study webpage. Work study earnings are taxable.
Federal Direct Loans: Federal Direct Loans are low-interest educational loans made to students by the federal government. Loan eligibility requires at least half time enrollment. Half time is defined as a minimum of six (6) credits per semester. These loans must be repaid after the student separates from MCC, or drops below half time enrollment. Repayment of federal direct loans begins six months after the borrower is no longer enrolled at least half time in a degree- or certificate-seeking program. There is no credit requirement and no co-signor is required. Federal Direct Loans are either subsidized or unsubsidized.
SUBSIDIZED LOANS - The federal government pays the interest while the student is enrolled at least half time in a degree- or certificate-seeking program. The borrower is responsible for interest that accrues after they are no longer enrolled at least half time in a degree- or certificate-seeking program.
UNSUBSIDIZED LOANS - The borrower is responsible for all interest that accrues. Interest begins accruing when the loan is disbursed to MCC. Interest is capitalized when the borrower enters repayment.
All students who borrow through the Federal Direct Loan Program will be required to complete a Master Promissory Note (MPN). First time borrowers at MCC are required to complete online Entrance Counseling, and document class participation before disbursement can be made. All borrowers are required to complete the Annual Student Loan Acknowledgement. Additionally, all borrowers are required to complete a Loan Request Form before a loan will be processed. Information about and links to the MPN, online counseling, and Loan Request Form are located in Self Service. 
Annual and aggregate loan limits apply. Students may not borrow in excess of their annual or aggregate limit. Annual limits are determined by the number of credits a student has earned, including credits transferred in from other institutions. Additional loan amounts may be available to independent students. Independent status is defined by information reported on the FAFSA.
Federal direct loan funds are disbursed directly to MCC and paid to the student's tuition bill. Disbursements begin after the end of the add/drop registration period each semester and are made on a weekly basis. First-time borrowers will experience a 30-day delay on their first loan disbursement. All borrowers are encouraged to plan ahead for expenses incurred at the start of each term.
Repayment of federal direct loans begins six months after the borrower is no longer enrolled at least half time in a degree- or certificate-seeking program. When a borrower's enrollment drops below half time, they are required to complete online Exit Counseling within 30 days of their last day of attendance or last day of the half time enrollment. Remember, federal direct loans are a debt that must be repaid.
Leveraging Educational Assistance Partnership (LEAP): LEAP is a state-subsidized grant partnership that provides need-based grants to enable students to attend college in the state of Arizona. LEAP provides funding to low-income undergraduate students who are Arizona residents with demonstrated financial need. To be eligible, recipients must be U.S. citizens, or eligible non-citizens, residents of Arizona, enrolled at least half time in an undergraduate program, and meet SAP as defined by MCC. Award amounts are determined annually and are contingent upon funding by the state.
Qualified Active Duty Military, Veterans, and Dependents' Education Benefits
Mohave Community College provides services to qualified active duty military, veterans, and dependents who may be eligible for educational assistance from the U.S. Department of Veterans Affairs. Services offered include assistance with the application for education benefits, tutorial assistance, and services for disabled veterans. Veteran students may be eligible to defer their payment of tuition, fees, and books. Veterans must meet satisfactory academic progress to continue using their VA education benefits at MCC. Students using VA education benefits who are found to have met the requirements for academic dismissal as listed in this catalog will have their benefits discontinued and be reported as terminated to the U.S. Department of Veterans Affairs. Students meeting the requirements for readmission will be allowed to reinitiate the use of their VA education benefits, although the U.S. Department of Veterans Affairs will make the final decision as to whether they will continue to pay out for those education benefits.
It is important to note that the VA will only pay for classes that are required for the degree or certificate the student is pursuing. Courses taken outside of the declared program of pursuit will not be certified for benefits. Please call or visit an advisor at the nearest MCC campus to obtain the necessary paperwork to start or continue a claim for education benefits. Additional information on VA education benefits may be obtained at Veteran Services or Department of Veterans Affairs. MCC complies with Section 702 of the Veterans Choice Act by charging In-State Tuition rates to "covered individuals." Please speak with the Veterans Student Support Specialist for more information. Veterans Education Benefits are subject to the Satisfactory Academic Progress (SAP) policy.
---
Billing
Students that have an outstanding debt to the college will be billed in a three month billing cycle. MCC's billing cycle starts after the add/drop period for 15 week courses. A student will receive a copy of their student account with the amount owed each month. If, after the third month, the student still shows an outstanding amount due, the student's account will be termed delinquent and may be placed with a collection agency, Arizona Department of Revenue, attorney and/ or credit bureau. *The student will be held responsible for any fees charged by the agency and attorney's fees in addition to their outstanding balance.
Any students owing money to the college will be placed on an Accounts Receivable hold (AR Hold). An AR hold prohibits a student from receiving grades, transcripts, certificates, diplomas, testing services, etc. An AR hold prohibits a student from withdrawing from classes; it also prohibits a student from adding or dropping classes in the current semester and enrolling in classes in future semesters. In order to remove the AR hold, a student's account must be paid in full. For more information, contact MCC Connect at 1-866-664-2832.
*See "Obligations Terms and Conditions" agreement accepted at time of registration.
---
College Indebtedness Policy
A student who is indebted to the College for an outstanding/overdue financial obligation will have an Accounts Receivable hold placed on their account and no further services will be provided, including but not limited to registration, transmitting files, records, transcripts, or receiving other services that have been requested by such person. However, according to FERPA, the student may obtain an unofficial copy of their student records in those circumstances where the individual cannot effectively review their student records without receiving such copies.
Nonpayment of financial obligations constitutes authorization for administrative withdrawal of enrollment and removal of the student from all classes. Students who are administratively removed from classes may be required to repay any financial aid funds already disbursed to them. Unpaid debts may be referred to a collection agency, Arizona Department of Revenue and/or a credit bureau and the student will be responsible for payment of any additional fees charged by the agency. Students who wish to dispute outstanding debts will be provided an adjudication process by Bursar's Office.
Any student who has received financial aid and who drops below the level of eligibility for the amount received may incur an overpayment resulting in a balance due as well as all financial aid received must be returned. The indebtedness policy as outlined above will be followed, resulting in an Accounts Receivable hold and no further services being provided.
For release of the student financial hold, payment must be received in full. Payments may be made:
online through JICS/myMohave payment tab with a credit card, or
placing a check or money order in the Student Payment Drop Box available on each campus, inside student services, during normal business hours (requires additional receiving time in addition to a 14-day processing period).
If you have any questions regarding your student account/debt, please contact MCC Connect.
---
Tuition and Fee Refund Policy for Credit Courses
If a student drops classes during that class's official add/drop period, the student may receive a refund of 100% of tuition and applicable fees paid to the college. This does not include any fees designated as "non-refundable."
All refunds will be refunded through bankmobiledisbursements.com/refundchoices. Refunds are processed within two (2) weeks after the official add/drop period.
NOTE: Dropping a class can affect financial aid. If you have any questions regarding how to drop a class or would like to speak to an advisor about financial aid before dropping any classes, please contact MCC Connect.
Bighorn Card
After registering for classes, new students will receive a Bighorn Card in the mail. The card is the key to selecting the refund preference that best fits your needs. Refunds can be from financial aid, student loans or tuition on a cancelled class.
Mohave Community College has partnered with BankMobile Disbursements to distribute student refunds.
Click here to select your refund preference.
Even though you might not be expecting a refund, the card serves as you Student ID. Do not throw the card away… you may receive a refund in the future.
Your Bighorn Card is also your library card. To activate and use your library card, visit the reference desk at your campus library.
If you did not receive your card or if you need a replacement card, please contact MCC Connect at 1-866-664-2832.
For more information about BankMobile Disbursements or BankMobile Vibe account, visit how it works.
BankMobile Fee Schedule
Special Circumstances
Approval for special circumstance refunds must be obtained from the Dean of Student Services. In special circumstances, a student may request to be dropped from all courses after the official add/drop period for one of the following reasons and receive a refund (if applicable) of tuition and net fees (except fees for instruments, tools, or uniform costs):
NOTE: If the student requesting the special circumstances drop has paid for their current courses with financial aid, the student must pay back the financial aid that was received. The special circumstances process does not grant forgiveness for federal Title IV financial aid funds.
Serious illness of student or student's spouse, parent, child, legal guardian or sibling as long as the request is made prior to the end of the semester in which the illness occurs. The student must produce a verifiable doctor's statement certifying that their illness or the illness of the relative prevents the student from attending classes.
Death of student, student's spouse, parent, child, legal guardian, or sibling if the request is made prior to the end of the semester in which the death occurs. The student or the student's representative must provide a death certificate or newspaper obituary notice as well as proof of relationship (birth certificate, marriage license).
Military service/deployment if the student who belongs to the armed forces or National Guard is called to active duty and assigned to a duty station distant from the campus. A copy of the military orders must be provided.
Jury duty that requires five days or more of consecutive service. A copy of the court order must be provided.
Note: When courses are dropped through this process, all financial aid received must be repaid by the student. The student needs to meet with an advisor to request a special circumstance refund.
When veteran students, whose higher education pursuits are interrupted by mobilization or activation, re­enroll within one year at MCC, every possible effort will be made to place them back into their academic studies track. The college will work to place them as close as possible to the same place that the student previously occupied. This will allow students to continue their academic studies with as little interruption as possible. 
Veteran students re-enrolling, under circumstances as described above, will need to provide documentation of release of active duty. At that time, every reasonable attempt should be made to give preferential enrollment into high demand courses necessary for them to continue their studies with minimal disruption to progress. This is particularly necessary for students who are enrolled in programs that require sequenced courses of study. Programs that limit acceptance through an application process shall require program directors and/or faculty to strive to accommodate the needs of students returning from mobilization or activation within the established timeframe.
Time spent on mobilized or active duty will not be counted against detem1ining ongoing enrollment for the institutions catalog year under which the student may meet curricular or degree requirements as was declared at the time of deployment. A person who re-enlists or otherwise voluntarily extends active duty, must follow policy and declare a program of study using the current catalog at time of re-enrollment.
If certain courses required in a student's curriculum are no longer offered at the time of re­enrollment, the institution shall make reasonable accommodations with substitute courses, independent study, or other appropriate options.
In instances of substantial curriculum change during the period of mobilization or activation, the student's academic dean or program director may work with the student and prescribe a special curriculum, not necessarily following any given catalog, which will assure proper preparation of the student for completion of the respective program.
If a student's curriculum no longer exists at the time of re-enrollment, the institution shall reasonably assist the student in changing to a new curriculum or transferring to an institution where the desired curriculum is available.
MCC accommodates brief absences of 30 days or less, such as annual two-week reserve training, provided that successful progress in the course is being made prior to the absence, and the faculty member is able to provide flexibility regarding coursework completion dates. For longer absences due to compulsory service, the student may choose a special circumstances drop for military service or deployment as outlined in the institutions academic policies section of the catalog.
---
 1098-T (Education Tax Credit)
1098-T Tax Forms Available Online!
Students enrolled in classes for credit at Mohave Community College may receive a 1098-T tax form for their end-of-year tax reporting. If eligible, your 1098-T information will be available to you by January 31 (possibly sooner), and will remain available online for your convenience 24/7 through October 15th! To access, simply follow the easy step-by-step instructions below:
Go to https://jics.mohave.edu
Select the "Login" feature at the top right-hand corner of the page.
Provide your "Username" and "Password"
Select the "Students" tab at the top of the page.
Select the red link "Account & Payment Information" on the left-hand side of the page.
Select "Federal 1098-T" on the left-hand side of the page.
Select "View your 1098-T Here"
Print…Easy as that!
*Starting with the 2021 tax reporting year 1098-T tax forms will be available on the Financial Documents Center on the Student Tab in JICS.mohave.edu.
**NOTE:  Per IRS Regulations institutions are NOT required to file or furnish 1098-T's to students whose qualified tuition and fees are entirely waived or paid entirely by a third party billing arrangement.
For questions relating to your 1098-T tax form, please contact MCC Connect at
1-866-664-2832.
Mohave County Community College District TIN# 86-0287804
If you prefer to receive a printed copy via mail, please send an email to Bursar@mohave.edu no later than October 31st of current year.  All paper forms will be mailed to the address stated within the college administrative system. If you wish to update your information please contact the colleges Registrar's department.